We are part of the Trust Project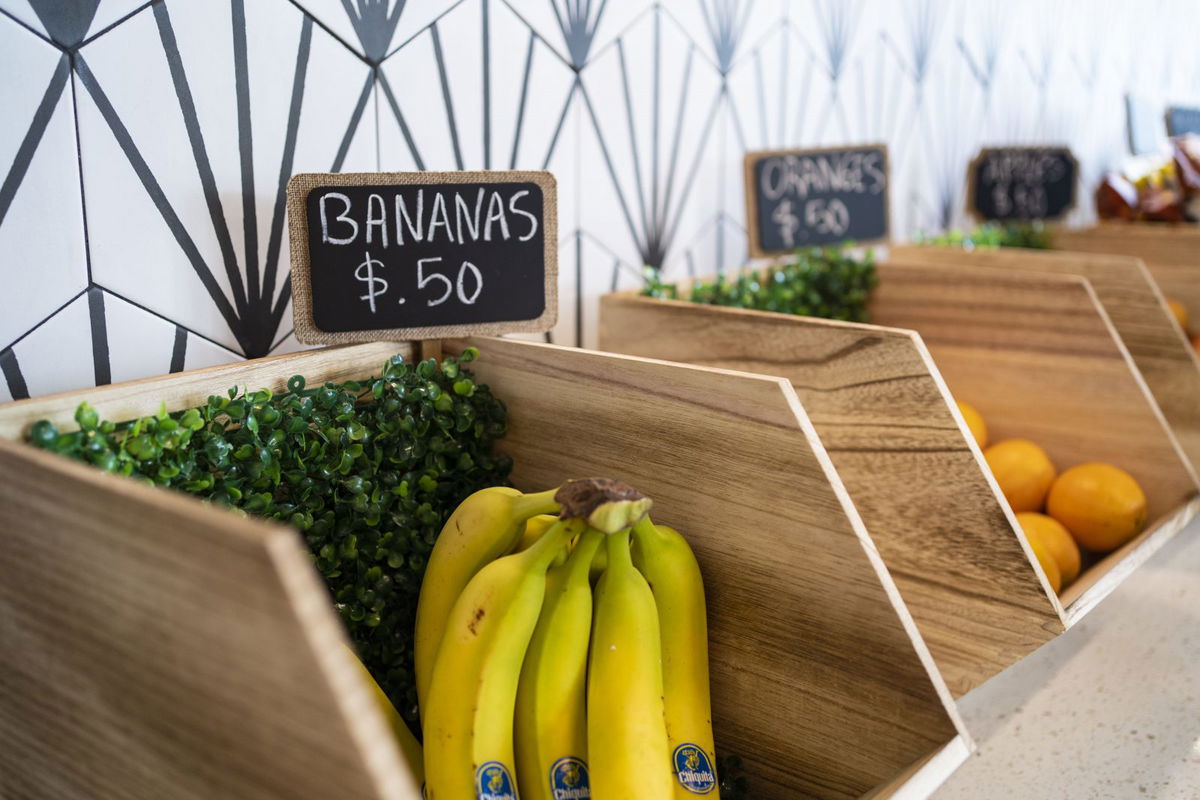 "It's gorgeous in here!" Thana Simmons says as she walks into Southpoint Community Market. "Oh my gosh — I was taken away when I first walked in."
Simmons can't stop smiling. Her friend Shanay Wise hugs her and says, "I'm just excited for it to be open."
It's the first time customers are seeing their neighborhood grocery store in The Crossing Shopping Center at 1631 South Blvd., just down the street from Cornerstone Baptist Church. A soft open last weekend preceded the grand opening this Saturday, July 19 at 10 a.m.
Wise, who owns Catering Does Wisely, points to the check-out counter. "See, people are already purchasing!"
Donald Wesson, the program director of Cornerstone Community Enterprises, is behind the stone white counter. He anxiously greets customers in line.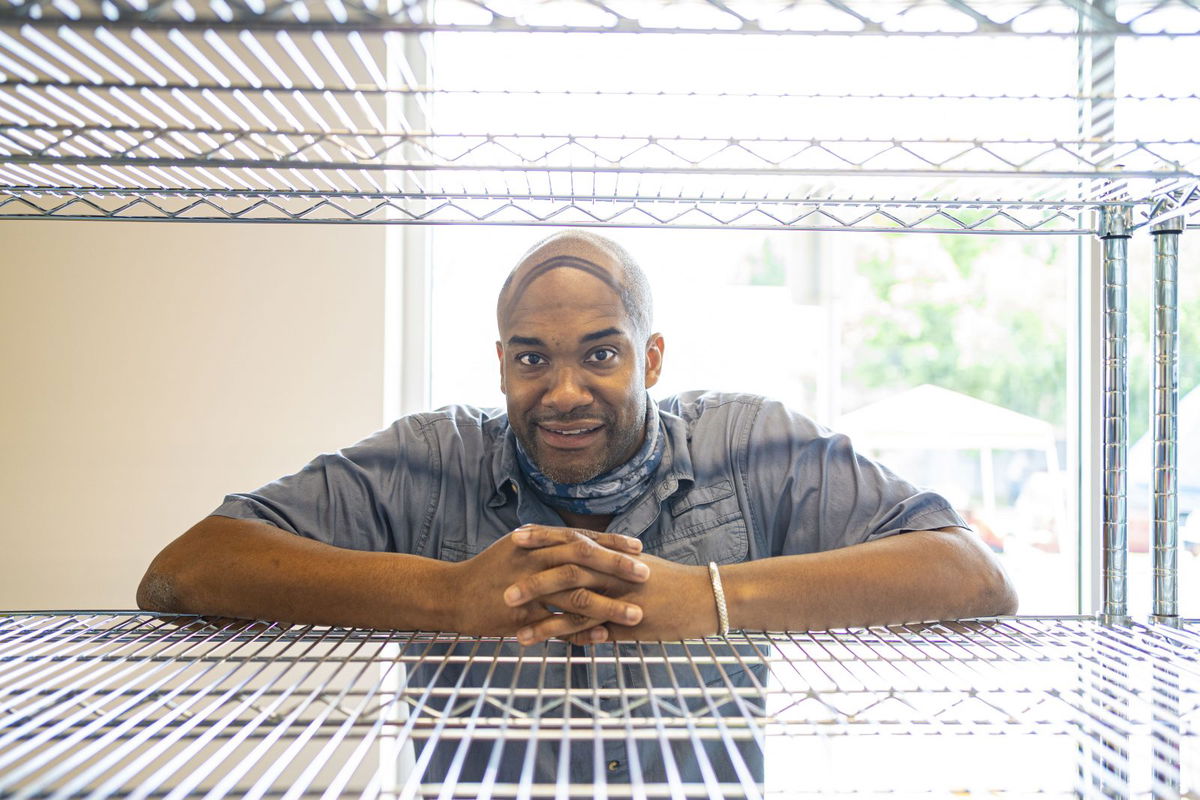 It's a big day for Wesson. He's been working to create a community market in the Forest District for seven years. It's part of his vision to build a healthy community.
"A healthy neighborhood needs food access, job creation and transportation," Wesson says. "We have been working on different cogs on this wheel, but this is a major one."
There's fresh fruit in baskets for 50 cents, avocados for a quarter and frozen veggies in the refrigerated sections. Pasta sauce, bread, canned and dry goods, and paper products line the shelves in the 800-square-foot space.
"It shows that our neighborhood is on the mend," Simmons says.
She is the executive director of Viola's House, a home for teenage mothers, located just a few blocks from the market. Southpoint Market's presence shows "that we can offer quality products at a good price," Simmons continues. "And the people of this neighborhood understand why it's important to support a business like this. Because we want the neighborhood to be better."
With the help of The Real Estate Council Foundation, Cornerstone Baptist Church has spearheaded development in this community — a laundromat, bike shop and a kitchen that serves free hot meals. Southpoint, the latest addition, offers not just a place to buy food but a place to gather.
An elegant coffee bar sits under a neon sign — FRESH.
"Our philosophy is that South Dallas deserves beautiful things and nice things," says Chris Simmons, Cornerstone's pastor. He's been a leader in the community for more than 32 years. "What we try to do is listen to the community to see what they need."
Every food item in the market was based on surveys and meetings with people in the community. A suggestion box sits on the coffee bar for customers to continue to provide input.
"We focused on fresh nutrition that is hard to find and a price point that could be viable for our neighborhood," Wesson says. Neighbors also requested kid-friendly snacks like applesauce and rice crisps.
Wise's son Dallas, 10, runs up to her to ask if he can use his own money to buy juice boxes.
"Go see how much they are," Wise tells him.
Judge Mark Murrell, also the pastor of Victory Baptist Church a few blocks away, says a community market has been desperately needed in this neighborhood, and Southpoint is just Cornerstone's latest project to revitalize this community.
"This really was a rundown shopping center, and they have really turned it around," Murrell says. "Just two days ago a major drug bust by the FBI shut down homes on MLK. Now look at the seeds of hope blossoming in our community in the same week. It's a really wonderful, great thing that's happening here."
Figuring out how to make Southpoint sustainable has been challenging, but Wesson says he's excited to see food vendors in the South Dallas neighborhood wanting to partner with the market. During the soft open, the parking lot outside of the market was filled with small business owners from the community eager to share their goods.
"I think the biggest part is letting the community know how many food businesses are in the neighborhood," Wesson says.
Wesson hopes these food entrepreneurs will lease space in the new community kitchen next door. The plan is for those dollars to subsidize the grocery store. Wesson says they are still waiting for city permits to open the commissary.
"Promoting small food businesses in our community to give them opportunity to get to commercial scale is important," Wesson says, "keeping a South Dallas dollar in South Dallas."
Grocery stores have low profit margins and need hundreds of customers a day to succeed. SMU marketing professor Ed Fox has been skeptical of Southpoint's business model. He says most convenience stores make money on tobacco and alcohol sales — neither of which will be sold at Southpoint. However, Fox says he see a much brighter future for the market if there's philanthropic support.
"If you can get donations and subsidies from other sources, then this kind of a model becomes much more plausible, but if you want a self-sustaining operation, the way it's configured is likely to lose a lot of money selling groceries," Fox says.
Cornerstone Church and The Real Estate Council Foundation have pledged to support Southpoint until it is fully self-sustaining, but neighbors say they don't underestimate the loyalty in this community. Teacher Christina Hood lives across the street from the market. She typically drives 20 minutes one way to shop at Walmart. She says she now has a more convenient option.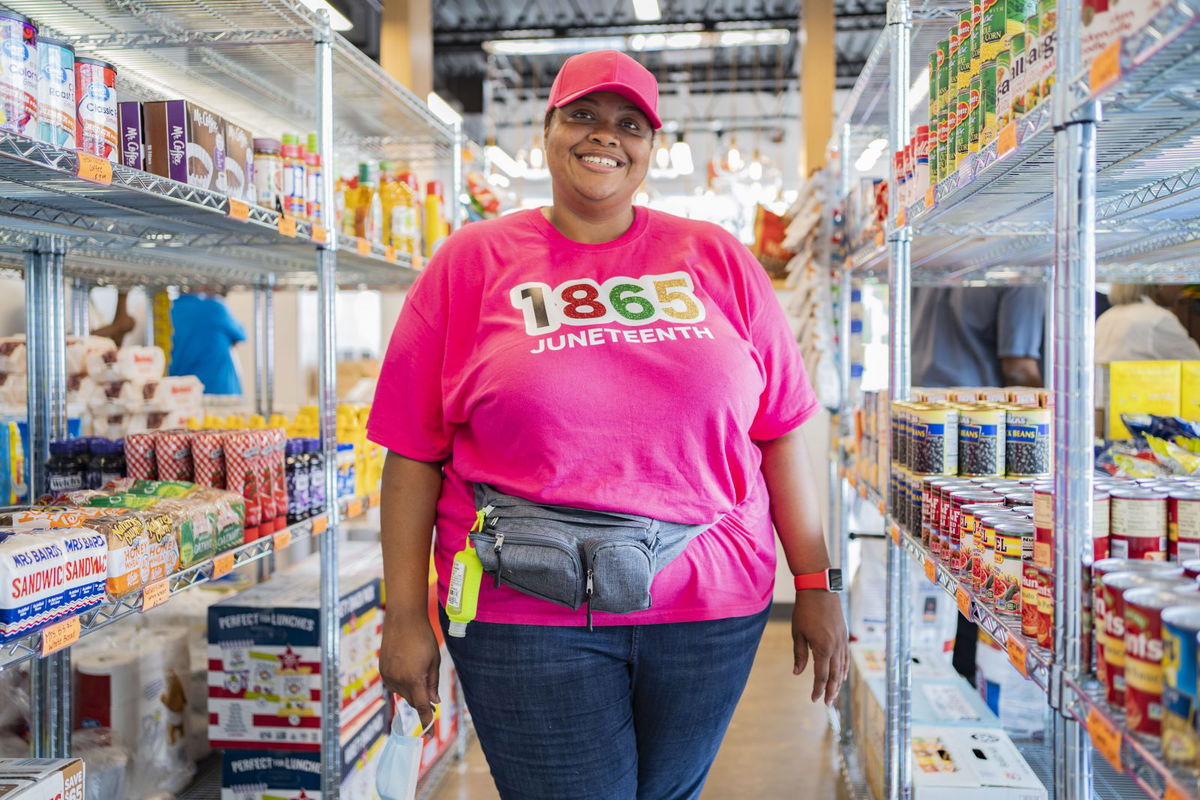 "I'm reinvesting money back into the community that I live in and I'm supporting local businesses," Hood says. "It's great. I'm excited about it."
As she checks out, Hood grabs a sample cup of peach cobbler near the register — a homemade thank you for supporting more than just a grocery store, but a neighborhood's hope for restoration.
Southpoint Community Market's hours are Thursday, Friday and Saturday, 11 a.m.-5 p.m., and its grand opening will be Friday, June 19 at 10 a.m., 1631 South Blvd., Dallas, 75215.
This story is part of a project on potential solutions to food insecurity in South Dallas and West Dallas. It's reported through a partnership between Dallas Free Press and The Dallas Morning News, with support from the Solutions Journalism Network. Sujata Dand can be reached at sujata@dallasfreepress.com.