We are part of the Trust Project
West Dallas' environmental justice movement is transforming the neighborhood. After decades of fighting for a voice, the community is moving heavy industry away from their homes — fast.
In the past year, the city ordered two concrete batch plants to close. On May 11, City Hall will consider a new approach to permitting these plants requiring a public hearing for each one. Residents and city officials agree that the key to success has been the strength, leadership, and experience within the community.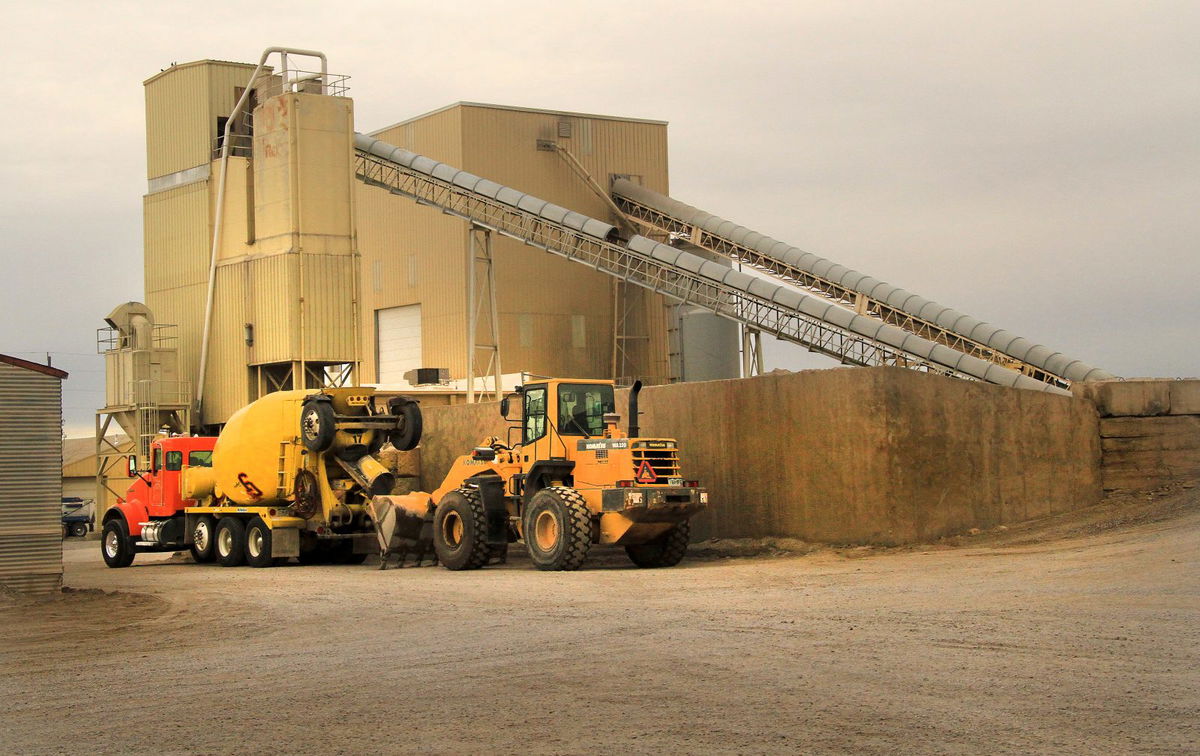 "West Dallas shows up," says Kathryn Bazan, chair of the Dallas Environmental Commission. She has been working in partnership with West Dallas 1 to address environmental concerns since March 2021. "I have attended major policy revision meetings that would have 30-some speakers from the entire state show up. You get that many from West Dallas for the batch plant hearings. The community is highly engaged, which I think is why we have gotten so much traction on making these policy changes."
Learn more about polluters in West Dallas in our Q&A: What to know about West Dallas' environmental past and future.
Sarah Ashitey lives in the West Dallas neighborhood of Gilbert-Emory. She remembers feeling discouraged at a City Council meeting where she protested roofing manufacturer GAF's presence in West Dallas. Residents have been making their voices heard at City Council sessions for years, and especially seizing on the public comment period when a polluter's operating permit is up for renewal.
But denying a permit is a long process, and it's hard to know how effective community efforts are in the interim. Especially when the larger fight against industrial polluters next to people's homes has been going on for decades.
"We came out of it knowing our fight was not going to be easy, but Debbie Solis lifted our spirits," Ashitey says. "She was able to win a case before. We felt like it was a battle we already lost, but she was the one who said, 'No, this is possible."
Sure enough, Solis, who has lived in West Dallas for 61 years, says recent meetings have been going very well.
"We need to make sure we do our part. We need to get more people involved and give the community information. That's what was missing in the past," Solis says. "In public meetings, everyone in that room is together. We don't know each other sometimes, but we're getting to know them more and better as we continue to show up."
Solis believes a big part of the forward momentum has been the support of Councilman Omar Narvaez. The community has been empowered to vote for the right people in office, work with commissioners who live in the neighborhood, and stay informed about permit renewals and applications. This is what gives residents a voice, she says.
Paula Hutchison, a retired Navy Veteran born, raised, and still living in West Dallas, sees serious momentum in grassroots community organizing to match.
"Until people had leadership from organizations like the Sierra Club, Downwinders at Risk, and acquainted themselves with leadership from West Dallas, they didn't feel like they had a chance to say anything," Hutchison says. "West Dallas 1 put one big foot forward as an organization to let City Hall know — and the EPA and business owners know — that we no longer want that in our environment.
"Now that I'm the elder adult in my community, I see that it was the elders who stood up and became leaders across issues in West Dallas. Issues like equal rights, housing, and education, all fought in the same vein," she continues. "It's a force now that won't lay down and accept any explanation for these kinds of actions."
The history of West Dallas is rife with institutionalized racism. Now proactive policy changes are in the works because the power to shape the community is shifting. Dallas Free Press created a timeline to show how West Dallas today is grappling with problems with century old roots — and to show just how quickly things are changing.
---
West Dallas' origins in environmental racism
April 28, 1908 – Cement City, a small company town structured around the Texas Portland Cement Company, is incorporated.
Workers suffer extreme job hazards: bones shattered by the grinding of gears, limbs caught in equipment, a worker falling into a bin and suffocating under crushed rock. Dust and smog hang in the air and settle in well water. Illnesses such as tuberculosis and typhoid spread fast.
As long as it is separate from the city of Dallas, Cement City and much of the area that will become West Dallas lack basic facilities like gas, electricity and sewers. Dallas' presence is mostly in the piles of waste cityfolk dump on and near people's homes.
The majority of worker-residents are Mexican, many of whom immigrated to escape the Mexican Revolution. The company segregates housing based on race into villages for Mexican, Black, and white people. Cement City's company housing is removed by 1959.
"The unique location of this Company's mill, just outside the corporate limits of Dallas, assures a low tax rate on this Company's property permanently, while the mill site, being so close at hand and directly connected with both Dallas and Ft. Worth … places the company in a position to easily procure and retain the common labor and high class artisans necessary to keep the plant in constant and uninterrupted operation." Southwestern States Portland Cement Company Prospectus, Southwestern States Portland Cement Co 1907.
Killing the lead smelter
1934 – Murph Metals, later acquired by RSR, opens a lead smelter on Westmoreland Road. The facility melts batteries and scrap metal to isolate lead. The chemical waste from the process forms toxic byproducts that the company dumps in nearby landfills. Sometimes, they also dump them around people's homes. Battery casings with high lead levels are used to fill yards and driveways.
June 25, 1946 – The Ruberoid Company sets up a plant in West Dallas to manufacture roofing materials. They eventually merge with what is today known as GAF.
Learn more about the community's concerns with GAF in A poisoned West Dallas speaks out against air pollution
1954 – What is now the neighborhood of West Dallas is incorporated into the city of Dallas.
1956 – The Dallas Housing Authority builds the West Dallas Housing Projects after tearing down 800 homes as part of a "slum clearance" effort.
City officials are facing a burning question: Where could Dallas' Black residents live without upsetting white people? Their answer is public housing. They see annexing West Dallas as an opportunity to relieve the consequences of racism.
The West Dallas Housing Projects offer 1,500 units for black residents; 1,500 units for white residents; and 500 units for Mexican residents. The complex is just 50 feet from the lead smelter's property line—and directly downwind from its fumes. The units end up primarily occupied by Black residents. White people avoid the area because of "environmental disadvantages, such as odors, smoke and dust from neighboring industrial plants."
May, 1974 – The City of Dallas sues RSR and two lead smelters operating in South Dallas because their emissions exceed standards set by the city's lead ordinance. Dallas established these standards six years prior but never enforced them. The lead smelter companies agree to pay $35,000 in fines and implement pollution controls.
October 16, 1974 – The City Council passes an ordinance requiring that smelters now need a Specific Use Permit to operate.
Learn about Specific Use Permits in our Q&A: What to know about West Dallas' environmental past and future.
June 1, 1983 – The Dallas Morning News breaks the news that an EPA study confirms West Dallas residents have lead poisoning. The Dallas Housing Authority recommends evacuating the closest of the smelter's neighbors. Federal officials received the report in February, but West Dallas neighbors were never notified.
The West Dallas Boys Club and the Maro Booth Day Care Center close due to lead contamination. Frustrated, the community organizes lawsuits against the city, state and federal agencies involved.
The same month, RSR settles a lawsuit on behalf of 370 children and 40 property owners who lived near the smelter. The settlement requires RSR to pay nearly $45 million over 30 years to these West Dallas residents. This is one of the largest out-of-court settlements for a lead contamination case in the country.
August, 1983 – RSR settles a lawsuit concerning their lead pollution with the City of Dallas. They will pay for a blood testing program for pregnant women and children near the smelter and for clean soil to replace what was contaminated with heavy metals.
September 6, 1984 – Dallas' Board of Adjustment sues RSR for a zoning violation. RSR had never applied for a SUP, as required by the 1974 ordinance. The city orders RSR to permanently close and clean up the area within a half mile radius.
1985 – EPA declares the cleanup complete, despite a CDC report finding children in the area had twice the "acceptable" concentration of lead in their blood.
1985-1993 – The West Dallas Coalition for Environmental Justice fights for Superfund status and the associated cleanup resources for the RSR smelter site. They conduct their own soil sampling and find concentrations as high as 210 times the EPA standard at the Thomas A. Edison Middle School Learning Center.
The Coalition spreads information through the community, disrupts City Council meetings, and pickets the EPA's regional office to force the government to react.
My name is Luis Sepulveda. I am President of Waste Dallas — and I'm calling it Waste Dallas, because that is exactly what it is … And I want to show — I've brought my K-Mart bag with me today, because I want to show you the things that are out there…

There's something wrong, definitely, in Dixie, that we're very, very concerned about. I'm going to try to speak through my heart, and not through my head, because I've got lead in my head. That's what the city, EPA, and Texas Water Commission has already told me.

I want to take you into a brown and black, African-American community of 15 percent of the population of Dallas, 40.6 percent of the pollution, over 70 industrials, 7 chemicals [heavy metals] that were found in just residential homes, and the EPA is only testing for two.

Over 55 years, 260 tons have been allowed, of chemicals, into this community, for 55 years. It was not regulated until the last 12 years in this area. You be the judge that my area is not contaminated. Underground water contaminated: three schools have, are trying to be cleaned up right now; in Fish Trap Lake, where people fish; over 500 spots in the housing projects; over 26 families that have to be moved; the Boy's Club; churches; over 140 homes and yards; now they're talking about slag…
Otis Fagan wants to know, why does he have 5 years left to live?

Mr. Hernandez wants to know how long is he going to live with the heart attacks that he's having? My father has hespitosis. Mom has half a lung. Mr. Rodriguez has heart attacks. Mr. Guttman had died of a heart attack. Mr. Maldanado had a heart attack. Mrs. Maldanado has a stroke. Mr. Gonzales had another stroke.

That is just one block, alone, of things that are going on. There was a survey of 36 people, and 24 died of heart attacks. That's the place where I live…

And I'm finding problems after problems after problems of EPA shutting us out of elevators. They don't want to hear what we have to say because we are poor, we are minorities, we are on the other side of the railroad tracks. I want you to know that my family made less than $12,000 last year, a family of five, and our home is probably worth $28,000, something that I have worked all of my life for, that is paid for, but is contaminated. I am very, very upset and I am mad as can be about that situation.

I would say, and I would really, really recommend to you to come to Waste Dallas, come see what we are talking about. Come see the battery chips, the dust, the slag, the water. They will not let us know what is in our drinking water.
Luis Sepulveda's testimony from Lead Poisoning: Hearings Before the Subcommittee on Health and the Environment of the Committee on Energy and Commerce, House of Representatives, One Hundred Second Congress 1991.
1991-1994 – The EPA replaces contaminated soil and buildings around West Dallas. It proposes adding the smelter site to the Superfund list.
May 9, 1995 – The EPA declares a 13.5-square-mile area around the closed smelter a Superfund site. It says residential areas need no further cleanup. West Dallas residents disagree. Battery chips continue to turn up in the soil for decades.
Getting the facts
October 28, 2015 – Dallas City Council approves spending $2.5 million to help move the Argos Southern Star concrete plant. Its original location in West Dallas near Trinity Groves frustrated developers. However, its proposed relocation within 300 feet of Edison Middle School and near a residential neighborhood outrages the plant's future neighbors. Community organizations, including the Sierra Club, West Dallas 1, the Gilbert-Emory Neighborhood Association, and others participated in The Coalition Against the Relocation of the Argos Cement Plant in West Dallas.
City Council cited the presence of the GAF plant one street over from the new Argos site and the area's existing industrial zoning as justification for their decision. West Dallas' council representative at the time, Monica Alonzo, voted in favor of the move.
Learn more about zoning's significance in our Q&A: What to know about West Dallas' environmental past and future.
May 27, 2020 – The Dallas City Council unanimously approves the Comprehensive Environmental Climate Action Plan. One of CECAP's goals is to ensure all Dallas communities breathe clean air. The first step is setting up air monitoring equipment in high risk areas.
September 14, 2020 – The SharedAirDFW Network launches. This collaboration between the University of Texas at Dallas, Downwinders at Risk, the City of Plano, Dallas County, Dallas College and Paul Quinn College creates an online network of "hyperlocal" air monitors. It compiles data from EPA air monitors, Purple Air brand monitors installed by West Dallas organizers, and their own sensors. The project aims to set up more than 100 air monitors across Dallas over the next two years.
December 29, 2020 – The Nature Conservancy in Texas and Texas A&M Transportation Institute install low cost air quality monitors near schools across Dallas, including one in West Dallas. This is part of the ongoing Breathe Easy study investigating the link between air pollution and childhood asthma.
September, 2021 – Dallas City Council approves use of American Rescue Plan Act funds to buy 24 low cost monitors, six modular monitors for additional pollutants, and six weather stations for the city.
The EPA awards West Dallas an environmental community justice grant, funding five more air quality monitors in the neighborhood.
Cleaning up the community
February 10, 2021 – GAF's federal operating permit is up for its five-year renewal. Part of the renewal process is a public comment period. Residents push back, armed with years of emissions data showing GAF is one of the biggest sources of sulfur dioxide and particulate matter in Dallas County. Neighborhood group Singleton United/Unidos organizes a campaign with a mission to remove GAF from their residential area.
Learn more about the people campaigning to remove GAF in Singleton United/Unidos: The new neighborhood on the block
May, 2021 – The city sues Reliable Concrete for multiple code violations, including illegal land use and noise pollution reported by neighbors. A court injunction orders the plant to close.
October 18, 2021 – The Texas Commission on Environmental Quality holds a public meeting about Lattimore Materials' application for a temporary concrete batch plant in West Dallas. Neighborhood groups and environmental organizations protest the motion. More than 30 people speak against it.
November 10, 2021 – Latino's Ready Mix, a concrete batch plant, is denied a SUP. Their previous permit had expired but they continued to do business. There are plans for a new residential development in the area, motivating City Council to deny the permit. Residents of the Gilbert-Emory neighborhood lived just 250 feet from this plant for 18 years.
"We were forced to take this as a community because we needed the jobs … This applicant for 18 years has violated policy here in the state of Texas. They started 18 years ago in 2003 and ran without a TCEQ permit for the first 3 years. The last 6 months, they decided to ignore that they didn't have a SUP and just kept doing business.

Here in 2021, the City of Dallas began to file its case because the cement batch plant was operating without an SUP. The applicant realized what was happening because another cement batch plant [Reliable Concrete], we did have to take to court. That batch plant, after a year of operating outside their SUP, did what they needed to do and shut down.

I did tell you all [at Latino's Ready Mix] in 2019 that time was up." West Dallas Councilman Omar Narvaez at the November 10, 2021 City Council meeting, before moving to deny the plant's SUP.
November 12, 2021 – City staff propose a zoning code amendment that would require all concrete batch plants to request a SUP. That process involves a public hearing component within both the City Planning Commission and City Council.
The second phase of the process would tackle making proactive zoning changes so present problems don't reoccur. These changes would consider the input of the general public, industry and professional organizations, and government regulators. Potential zoning code changes might include requiring industrial facilities stay a minimum distance away from schools and homes, limiting the number of applications for new concrete plants in a year, and changing performance standards for industrial polluters.
Learn more about zoning's significance in our Q&A: What to know about West Dallas' environmental past and future.
November 17, 2021 – The Neighborhood Self Defense Project publishes the Singleton Corridor Neighborhood-Led Plan after working with West Dallas 1, environmental advocacy organization Downwinders at Risk, and activist group Southern Sector Rising. The plan recommends removing polluters and changing industrial zoning in West Dallas.
March 3, 2022 – The Zoning Ordinance Advisory Committee drafts an ordinance recommending that all concrete batch plants have an SUP. The draft ordinance also suggests a systematic way to phase out existing batch plants that don't meet these requirements.
March 24, 2022 – The City Planning Commission recommended approving the zoning code amendment.
May 11, 2022 – City Council approves the zoning code amendment.