We are part of the Trust Project
It's a cruel irony that the largest agriculture promoter in the state, the State Fair of Texas, is surrounded by a 'food desert,' the neighborhood of South Dallas.
When 4-year-old Jonah saw the baby cucumber poking up through the dirt, he shrieked, delighted. The viridescent dot had the group of children hollering and screaming.
"They could not believe it! They didn't think it was real," recalls Sherri Mixon, executive director at TR Hoover Community Development Center, home of the Hoover Learning Garden.
She and her afterschool charges had planted various items, but the cucumbers grew fastest, and that was exciting, Mixon says. After she convinced the kids that they could eat what was growing from the ground, they eventually tried it. Some turned their noses up, others liked it — the point, then, was to introduce them to vegetables.
She says it's the whole reason she, with help from a State Fair of Texas partnership, started the garden.
"Because kids wanted to know where veggies came from," she says. "We have been able to teach them and see the different changes as they are growing. I tell them all the time — it's just like you are growing."
Mixon is aware of the irony: The State Fair of Texas — the largest promoter of agriculture in the state — neighboring a community where children don't know where vegetables come from. But she says the fair's work in recent years is helping to make amends for creating scarcity of food and other resources in her South Dallas' Bonton neighborhood.
She felt it first-hand when the COVID-19 pandemic began. By March 2020, when nationwide stay-home orders were in effect, Hoover's emergency food pantry ran dry. Even the neighborhood grocer, Fiesta, ran out of fruit and veggies, she says.
"I had to figure out a way to produce more," she says, "because people were about to go hungry. I felt like the weight of the world was on our shoulders."
That's when workers from the State Fair of Texas stepped up their support — bringing boxes of fresh produce from its Big Tex Urban Farms four days a week. During the early months of the pandemic, Mixon used the yield to feed 50 to 70 carloads of Dallas residents in a given day.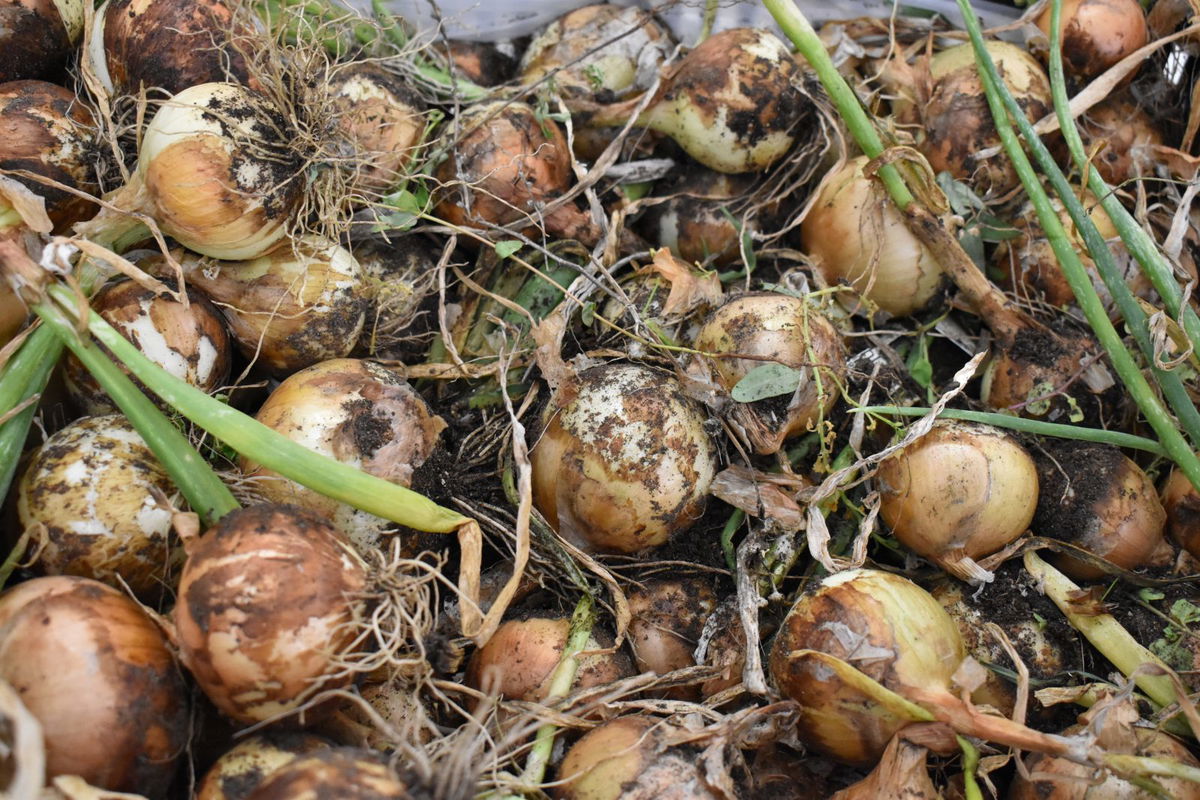 Today Big Tex Urban Farms partners with more than 70 South Dallas nonprofits that address poverty-created problems in the neighborhood. The farm has contributed some 764,000 servings of produce to the fair's overall tally of 500,000 South Dallas residents served through community programs and initiatives since 2016, making it a solid food solution, says Froswa' Booker-Drew, vice president of community affairs and strategic alliances at the fair.
She says the fair, in the past, was on the wrong side of history, but now it can make amends and be part of solutions for South Dallas.
"It is going to require investment, innovation, and creativity in addition to doing something beyond just traditional ways we've done it in the past," Booker-Drew says.
April 1, 2016 was Froswa' Booker-Drew's first day of work at the fair. She had been hired to help restore a wounded relationship between the 277-acre city-owned exposition park and nearby residents it disenfranchised.
Big Tex Urban Farm, a mobile agriculture program situated in the shadow of the towering Texas Star, was introduced that same year. Alongside a handful of employees from other departments, Booker-Drew seeded 100 shipping pallets turned into raised planting beds, which lined an 80-by-80-foot area formerly used to house the Gateway Pavilion during State Fair season.
"When I started at that time, we really began focusing on listening to community needs," Booker-Drew says.
She is aware of the documented history of South Dallas' dismantling, with homes seized and people of color displaced. But Booker-Drew says she believes the Fair, today, is "committed to being a better neighbor, something that hasn't historically been a part of the narrative of the organization with our neighboring community," she says. "I would be remiss to ignore the history of the State Fair of Texas, and I believe it drives us to do the work differently."
The year Booker-Drew started at the Fair, South Dallas' supply of fresh fruit and vegetables was so lacking that the city offered millions of dollars in an attempt to lure grocery chains to the area. It was a "food desert," something The United States Department of Agriculture defines as a place with people who have limited access to healthy and affordable food, a poverty rate higher than 20 percent, and a third of the population that lives more than a mile from a major grocer. Activists today have replaced the term "food desert" with "food apartheid." It better captures the role of politics, racism and injustice in food deserts' creation, they say.
Of Dallas' 1.2 million residents, some 450,000 live in the system of food apartheid, according to a 2017 study by the City of Dallas. In 2020, real estate research company JLL Research conducted a study that showed the food desert in the Fair Park area is inhabited mostly by Black residents.
While a Save-a-Lot and Fiesta are now in the neighborhood on Martin Luther King Jr. Boulevard — across the street from one another, a stone's throw from the fair gates — many activists believe that grocery stores, while helpful, are not necessarily the solution to South Dallas' food scarcity issues.
"As much as we need more grocery stores and options, I also think that there is a need to support local farms and gardens," Booker-Drew says.
Big Tex Urban Farms features a massive hydroponic growing system that feeds South Dallas residents through partnerships with local organizations.
Located at the base of the fairgrounds' famous 216-foot Ferris wheel, the Errol Morris Greenhouse achieves its own brand of grandeur. Translucent walls sparkle in the afternoon sun and surround a thicket abloom with a thousand-plus pounds of produce — heads of lettuce, bell peppers, tomatoes, collard and mustard greens, kale and bok choy plants with leaves as large as Tex's boot, for starters.
Since the inception of Big Tex Urban Farms in 2016, the Fair has invested more than $1.8 million in operating expenses and assets for the Farm, says Booker-Drew.
She says funding for the Farm and the other nonprofit initiatives that she oversees comes directly from the largest fundraiser of the year, the 24-day State Fair of Texas event, which, for the past several years (barring 2020, when the fair was canceled) has counted more than $50 million in coupon sales.
Drew Demler, the fair's horticulture director and co-founder of Big Texas Urban Farms, is the best ambassador for which a state fair with image issues could hope.
When the local TV stations show up, Demler is the guy guiding the tour — excited, informed and smiling in his bucket hat and threadbare "Dallas Fair Farming" T-shirt. He produces YouTube videos on the wonders of microgreens and nanobubbles or tree grafting, speaks at symposiums, teaches agriculture to college students and instructs vegan cooking classes.
When he arrived at the State Fair of Texas he focused on ornamentals, landscape displays and, occasionally vegetables, for fun. He turned the greenhouse into a bona fide Midway exhibit complete with a miniature train set.
In 2015 when his farm co-founder Jason Hayes pitched the idea of a community garden, Demler was game.
The timing was perfect because, according to Booker-Drew, things really started to change in 2014 when Mitchell Glieber was named president of the State Fair of Texas.
"He updated the Fair's mission statement to include community involvement as one of our pillars," she says. "He wanted the Fair to do good work and be a great community partner."
At the time, Demler says, no one predicted that Big Tex Urban Farms would blossom into the productive powerhouse it is today.
"It's funny because I jokingly tell people I'm the kind of guy who never made a plan in his life. And I think this might be the one time it was actually to my advantage," Demler says. "If I told you in 2016 where I thought we would be now with the farm, I would have undersold by a longshot."
Even in the first year, Demler, Booker-Drew, Hayes and the rest of the staff began exploring ways their efforts could benefit South Dallas.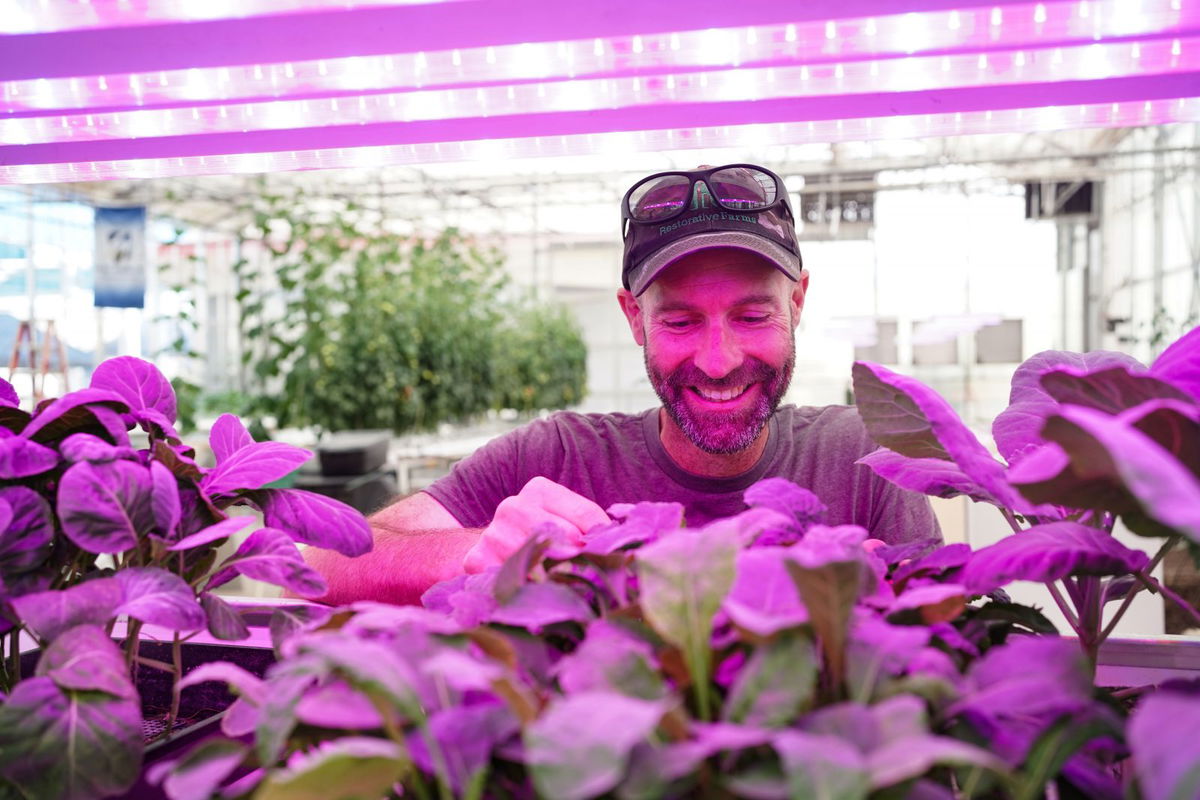 Since the plants were in movable shipping containers, they donated a few boxes to groups in the neighborhood — a trial run, Demler says. They started about five community gardens the first year and now claim to have several more with State Fair roots scattered around South Dallas, like the Hoover Learning Garden.
Meanwhile, Big Tex Urban Farms decided to try some new ways to grow fruits and vegetables, installing a hydroponic growing system that, in 2020, despite a global pandemic, yielded the better part of 26,000 pounds, or 295,000 servings, of produce.
"We started to realize we were making a big impact with this. We needed more of this, more hydroponics," Demler says. "We went crazy in 2018 and spent most of the whole year building out the rest of the systems and we've been busy ever since, adding piece after piece, getting LED lights, working on our fertilizer recipes — any modification that would help us grow more, faster. In addition to that, continuing to establish gardens throughout the community."
One hundred percent of the crop goes to South Dallas-based nonprofits, including the Baylor Scott & White Health and Wellness Center at the Juanita J. Craft Community Center, Jubilee Park Community Center, CitySquare and TR Hoover.
While community gardens were nothing new in South Dallas, Sherri Mixon at TR Hoover's Learning Garden says support from Demler and Big Tex Farms has helped her to create something sustainable.
"South Dallas has always had community gardens, but what we found out was the education of these community gardens is what needed to go forward," she said. "There are a lot of little gardens that have failed in our areas because those little gardens didn't have enough caretakers. It inspired me to start the learning garden. First, we have to teach one another what we are growing and what is coming out of the garden and when to grow it. Then we hope they will share it."
She says TR Hoover feeds 100 families every day and that people come from more than 70 different zip codes.
"These are people who need healthier choices in their neighborhoods," she says.
Many nonprofits struggle to overcome oversaturation. Booker-Drew's philanthropic system is designed with the idea that "there are a lot of nonprofits competing for resources" in mind.
"Dallas has a lot of philanthropic individuals and foundations, but the need is often greater than what is provided. The State Fair of Texas is different in that our resources allow us to position ourselves so that we are not competing with the organizations we serve, so we can support them," she says. "We believe in partnering with others when there are gaps."
While she says she cannot speak for the leadership of the past, she can say the current management team is "hyper-focused" on being a great neighbor. Restoring the Fair's relationship with the surrounding residents, she says, requires being open to criticism and adaptable to change.
"We want the Fair to be a celebration of all things Texan for all Texans, which means we listen to the needs of our communities, both locally and statewide, and we incorporate this feedback not only into our event but throughout our community involvement and educational initiatives," she says.
While she cannot rewrite history, Booker-Drew and her team can "learn, recognize, understand and address the past transgressions," she says. "I couldn't do the work I am doing without being cognizant of the impact of the past."
This story is part of a project on potential solutions to food insecurity in the neighborhoods of South Dallas and West Dallas. It's reported through a partnership of the nonprofit Dallas Free Press and The Dallas Morning News, with support from the Solutions Journalism Network. For more information, email info@dallasfreepress.com.