We are part of the Trust Project
As the Texas Rangers celebrate its first World Series title in franchise history this week, many might not know about the everyday wins at the Texas Rangers Youth Academy in West Dallas.
Established in December 2017, the Texas Rangers Youth Academy on Bicker Street is only one of 11 MLB Youth Academies across the nation.
Isaac Casas is a junior at Sunset High School who first heard about the academy from a friend at school. During his two years of involvement, he has played on several of the academy's All Star teams as well as out-of-town tournaments.
"I was jumping up and down," Casas says. "I've gotten to meet a few of those players who were on the winning roster, so it puts a smile on my face that people I've met are doing well on the TV."
Throughout the year, athletes ages 7-18 are provided baseball and softball instruction free of charge to families and there is no criteria to join. In addition, the academy provides classes for kids and parents on subjects from academic success to healthy cooking.
West Dallas resident Santiago Calderon enrolled his son Cruz in the academy's training when he was six, almost the same year the facility was established.
"The most rewarding part is seeing him develop both as a person and player," Calderon says. "He enjoys going to the academy whether they are going to train or do strength and conditioning."
For many participants, it can be their first time picking up a glove.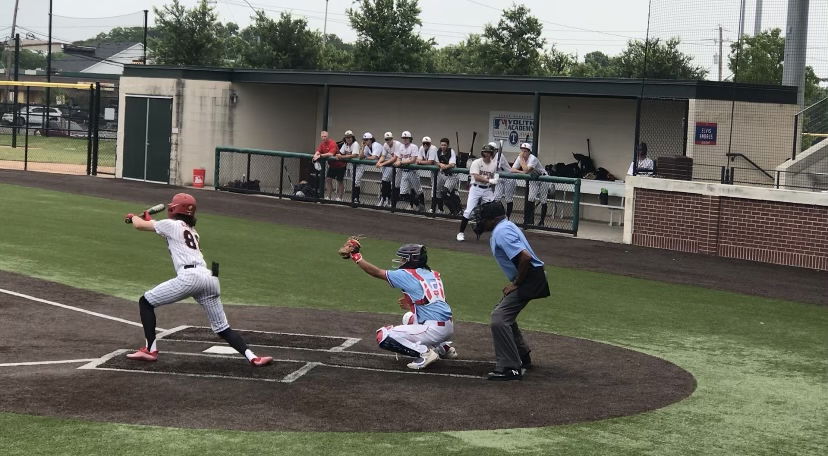 "West Dallas was a really natural fit in terms of location," Youth Academy and Youth Baseball/Softball Programs director Juan Leonel Garciga says. "One of the initial hurdles was that people in that community didn't know that this is a big league quality facility intended for you and for your kids."
Garciga says that there are thousands of athletes who benefit from the academy's resources ranging from 50 to 150 athletes per day. Most participants find out through Dallas ISD's baseball and softball programs and Mercy Street, a Dallas-based non-profit which laid the initial groundwork for the present academy.
According to Garciga, the academy aims to promote the facility to West Dallas residents, however, does not turn away anyone who wants to participate in the program. According to data from 2020, there were 285 participants from the 75212 zip code and 314 participants from 75211 which comprises about 20 percent of registered players. The academy does not keep up-to-date data on this topic.
The academy's facility features five outdoor fields, batting cages, bullpens and the Globe Life Training Center, which houses an indoor field, classrooms, offices and a weight room.
In addition to fall, spring, winter, and summer training programs, some families even had the chance to attend World Series playoff games during the past few weeks.
The $14 million Texas Rangers Baseball Foundation investment ensures the program's growth and continuation. Garciga says that anywhere from 15 to 30 academy athletes are going on to play collegiate baseball and softball every year.
"We might be a year away from having the first athlete drafted to Major League Baseball," Garciga said.
Despite the athletic success produced by the program, its impact cannot be completely quantifiable.
"The feedback that we receive about how our athletes have improved is never their hitting or pitching, but the parents have noticed is confidence," Garciga says. "For us, that's something that translates not just on the field, but in the classroom and in social settings."
Parent and teacher at Dallas ISD Keenlan Clemmons who has two children enrolled in the program seems to agree.
"I try to pass it onto every kid and parent I come in contact with," Clemmons says. "Without the youth academy, my kids would not be at the level they are at right now."